rennatelier
illustration & stationery design
srenna.art@gmail.com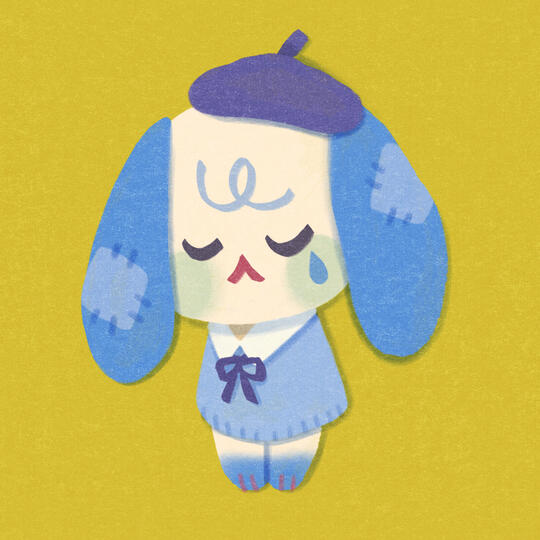 upcoming events
Here are the upcoming in-person events I will be attending as Rennatelier and my mascot character brand, Hao & Friends for the rest of 2023!
If there's an event near you that you'd like to see us at, feel free to let me know about it on my social media pages!
Arts in the Park
September 10, 2023 - Main Street Highland Park
about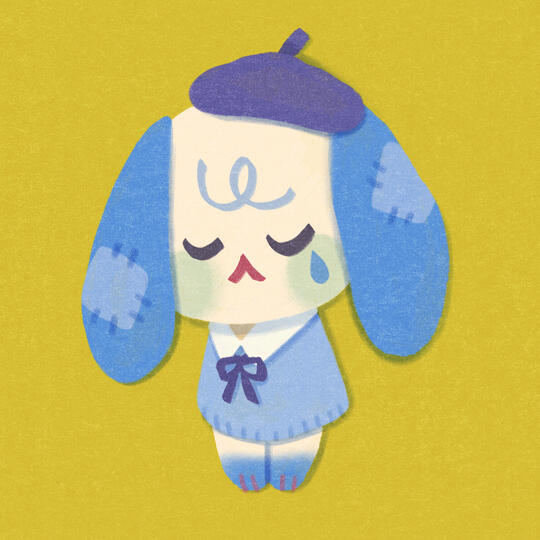 Hello everyham, I'm Renna! A freelance illustrator, merch designer, and cute things lover! I take inspiration from cute and cozy games, my time spent living in Japan, my pets, and the ups and downs of daily life. I hope to create a fun and joyful world through my characters and stationery ideas!
Below are some past samples of the custom commission styles I offer! You can check out my Ko-fi page for the current pricing and availability for each style.
If you're looking to work together on an illustration, merch design, or any other personal or commercial project besides what you see shown on my page, please feel free to reach out to me by email at srenna.art@gmail.com for a custom quote!
---
By commissioning me, you are agreeing to the following terms. Please read through them carefully and feel free to contact me if you have any questions or need clarification.PAYMENT- All payment will be in USD, via Stripe or Paypal, in the case that the client cannot pay via Stripe.
- All payment will be made through invoice method that I will send directly to the client.
- Payment is due in full upfront for any commission equal to or under $300 USD. For commissions priced greater than $300 USD, payment plans are available if needed.PROCESS- Approval at each stage only applies for custom/commercial commissions ordered by e-mail. Ko-fi commissions will be delivered to client with little to no revisions allowed.
- After payment is received, I will begin working on an initial sketch (or a couple options). I may only work and respond to emails on the weekdays, Monday-Friday during normal business hours (unless the commission is needed within a tight deadline).
- I will move forward with each stage in the illustration process only after approval from the client, and/or making any necessary adjustments. Client will be updated at each stage until completion.
- If I do not hear back from the client within 48 hours, I will assume that no changes need to be made and continue working on the commission.
- Minor changes are possible at any stage (small details, colors). For major changes during the lineart and coloring process, (e.g. change pose), client will charged 25% of the total price.
- Finished commissions will be sent via email in PNG or JPG file format, 300 dpi, at the desired resolution size or larger, unless otherwise requested. I will send a full resolution artwork and a smaller web version (with watermark/artist signature) for the client to post online, if they wish to do so.TERMS OF USE- Unless previously discussed otherwise, commission is for personal use only. Not for commercial use; client may not profit from the artwork by selling any products made with the artwork.
- Commission may not be used as an NFT or on the blockchain in any way or form.
- Client is allowed to resize or crop the commissioned to use as icons, thumbnails, wallpapers and other non-commercial graphics, but may not alter the artwork itself.
- Unless previously discussed otherwise, I retain all the rights to my work, which includes but is not limited to redistributing or reproducing the artwork in another form, or displaying the commission in my portfolio or social media for work sample or self-promotion purposes.
- Client is more than free to share your commission publicly to social media, as long as they credit for my work and attach links to my accounts on Twitter (@rennatelier) or Instagram (@rennnatelier)REFUNDS & CANCELATION- If the client wishes to cancel commission during the sketch stage, they will be refunded 50% of what was paid.
- If the client wishes to cancel commission during the lineart and/or coloring stage, there will be no refund.
- If for any unjustifiable reason I am unable to finish the commission and no compromise on a deadline extension can be met, client will receive a full refund.This document can and will be edited at any time without the need of further notice.
Below is a portfolio showcasing the artworks and branding created by Rennatelier, seperated into three categories: illustration work, photos of physical merch products, and booth display setups (or mockups) for previous and future events.
Click to enlarge each image and use the arrows on the sides to scroll through them to view as a slidehow.
illustration work